Closet room in Danials Lane Skelmersdale
Mrs Davis request was "Do what you what you think best, but Im looking for a quality hotel type of bathroom, I have two thousand pounds to spend in total, and any chance of doing it while I'm on a seven day holiday?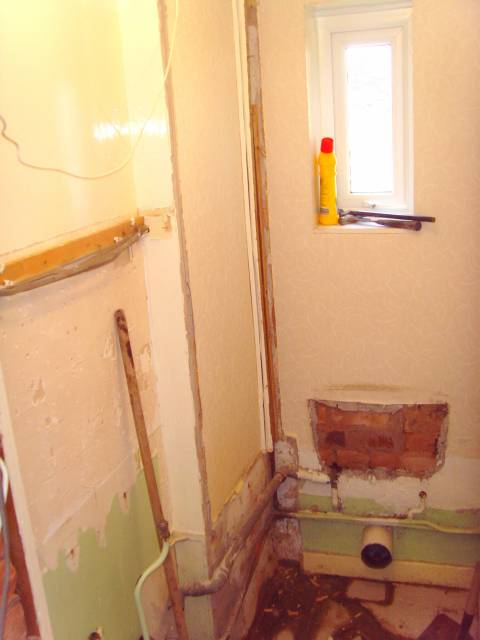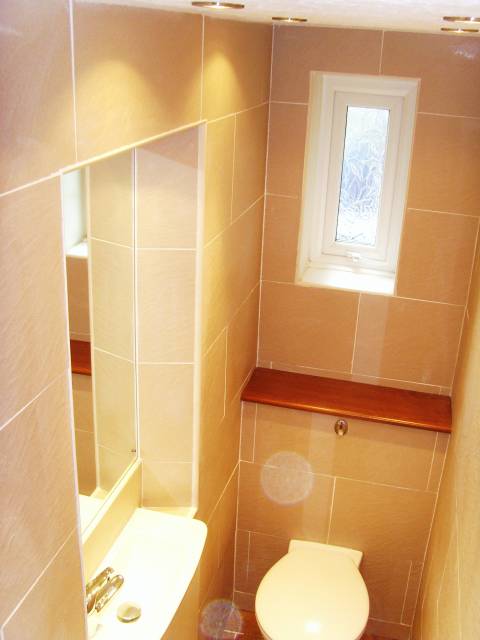 Before After
These were two very small rooms, so I knocked them into one, moved a load of pipes and cables, built a false wall down one side,made and fitted a hidden cistern, made & fitted cupboards under the new sink, used the space where an old door was, to fit a mirror and made a centre piece to the new room. I decided to put 6 chrome downlighters in the ceiling and 2 over the mirror on two seperate switches. There was a clumsy looking loft hatch which did'nt look right, so I made a new "hidden" one and moved it to a more symetrical position, P.V.A'd the wood then artexed over it to match the rest of the ceiling, but made sure it still opened! I'm happy to say, I did the job on time ( had to work 12-13 hours a day for 7 straight days) and slightly under budget but best of all Mrs Davis loves it!
| | | | |
| --- | --- | --- | --- |
| | | | |
| | | | |